Balloon Decoration
DIY Balloon Decoration Ideas
Balloon Decoration have the unique ability to wow people of all ages. No matter the occasion, they are the quintessential party balloon decoration that can add an element of excitement to every event birthday anniversary wedding welcome baby baby shower congratulations. With all the different types and ways to use them, choosing the right balloons can be overwhelming. Fear not – this guide will cover the basics you need to get started!
Balloons Responsibility
Here's how you can enjoy your balloons and keep them out of waterways and powerlines:
Inflate Safely-Never inhale 100% Helium. Use a balloon pump or Helium tank to ensure you're inflating balloons correctly.  
Don't Release Them-Attach a balloon weight after inflating balloons so they don't float away. 
Pop & Toss-Once the party's over, deflate balloons first then discard. 
Watch Your Little Ones-Uninflated or broken balloons can create a choking hazard. Make sure all balloon remnants are kept away from the kiddos. 
Together we can take steps to protect the environment while responsibly enjoying and celebrating life's special occasions with balloons.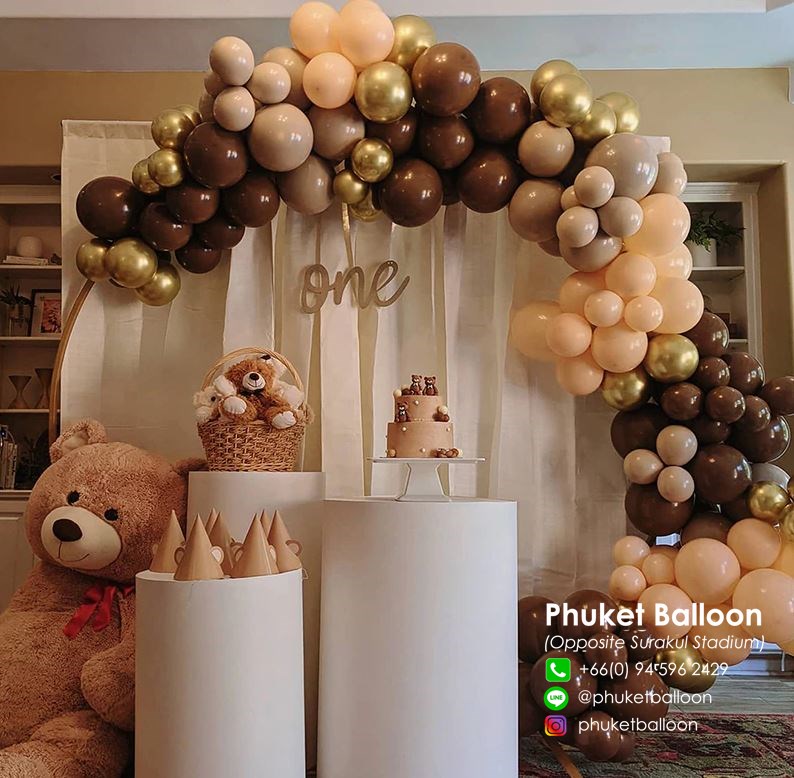 DIY sage green white gold metallic matte balloon arch garland ballons kit for anniversary holiday baloons Party Decoration.
Metallic Matte Ballons
Green gold white balloons garland make by 3 kinds size and color of balloon, coordinating colors combination. Please try to add some leaves or flower to balloon garland that will be impress for your visitor. The green white balloons kit perfect choice for the Baby Shower, birthday parties, weeding anniversary and jungle theme party centerpiece Background decorations.
Coffee Balloons Arch Garland Kit Double-Stuffed Pink Apricot Balloon Brown Pastel Blushwith Gold Confetti balloon for part